In this post, I will share how I turned a unit on history, which most of my students -unfortunately- lack interest in, into a lesson that engages students actively in the learning process.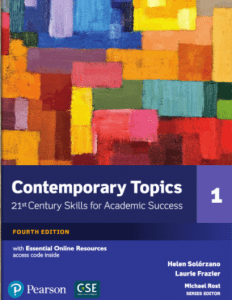 We use "Contemporary Topics 1" in B1 classes to improve the listening skills of the students through the listening practices it provides.
Unit 12 offers an opportunity for learners to expand their world knowledge by learning about Shakelton and the Endurance Expedition.
To engage students in the content of the lesson and give them a purpose to learn as much as they can about the topic, I designed an online collaborative writing homework by using the photos taken by Frank Hurley, who accompanied Shackleton on the Trans-Antarctic Expedition to record events.
In the warm-up, students explored the relevant vocabulary in the table below and made predictions about the topic of the lesson. The vocabulary below guided them to guess some of the details they were likely to learn in the lesson.
Students were shown some photos from the expedition and asked to describe them by using the words in the table.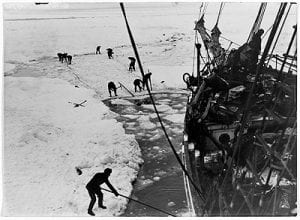 Then, students shared their opinions about the crew on the expedition, and their occupations. Following that, they were asked to answer the question "What qualities would those people need for a successful trip?" guided through the photo below.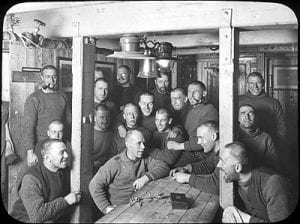 After that, students were ready enough to listen to the lecture video and do the listening practices in the book.
Completing the listening task in the lesson, students were assigned to complete the collaborative diary of the crew of the Endurance on the Trans-Antarctic Expedition on the google site. You can find the guidelines on the link.
In this follow up activity, their notes on the diary demonstrate that they could show some level of empathy with the crew locked in by ice.